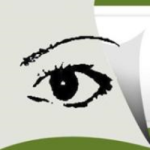 Crowley Vision Care
Your Neighborhood Eyecare Provider
8084 East Broad Street, Reynoldsburg
Call us at 614-864-EYES(3937)
Welcome!
We would like to welcome you to our practice. Dr. Jennifer Crowley and Dr. Wendy Hallier provide each patient with quality vision solutions and exceptional customer service. Our staff is experienced in all areas of vision care. Maintaining healthy eyes and vision requires regular eye exams. We look forward to serving you!
UPDATE
We now are accepting Care Credit. Also we take your Flex Spending Cards. Don't lose your Money at the end of the year!
Office Hours
On March 17th the CDC updated its recommendations for the safety and welfare of patients and health care providers. In accordance with these recommendations, Crowley Vision Care will be closed until further notice for routine eye examinations. We will, however, be available for emergencies and urgent needs with limited staff during limited office hours, and after-hours if medically needed. You may leave us a message as we will be checking the voice mail throughout the day 614-864-3937. The emergency after-hours line is Dr. Jennifer Crowley 614-581-5933. Thank you and stay safe.