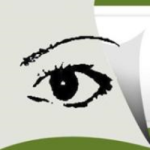 Crowley Vision Care
Your Neighborhood Eyecare Provider
8084 East Broad Street, Reynoldsburg
Call us at 614-864-EYES(3937)
Welcome!
We would like to welcome you to our practice. Dr. Jennifer Crowley and Dr. Wendy Hallier provide each patient with quality vision solutions and exceptional customer service. Our staff is experienced in all areas of vision care. Maintaining healthy eyes and vision requires regular eye exams. We look forward to serving you!
Featured Frames
Come get your breeze on at Crowley vision care this summer! Get 15% off our Coco and Breezy frame line before insurance is applied through the month of june! ------------------------------------------------------------------------------- Get outside this summer and catch some rays behind your shades with 15% off all sun wear all summer long!
Office Hours
Monday: 10:00 AM to 6 PM Tuesdsay: 10:00 AM to 6 PM Thursday: 10:00 AM to 6 PM Friday: 10:00 AM to 6:00 PM We do require appointments for anything that you come into the office for, including exams, health checks, glasses and contact lens pickups, adjustments, and repairs.