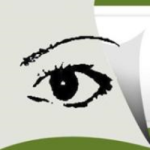 Crowley Vision Care
Your Neighborhood Eyecare Provider
8084 East Broad Street, Reynoldsburg
Call us at 614-864-EYES(3937)
Welcome!
We would like to welcome you to our practice. Dr. Jennifer Crowley and Dr. Wendy Hallier provide each patient with quality vision solutions and exceptional customer service. Our staff is experienced in all areas of vision care. Maintaining healthy eyes and vision requires regular eye exams. We look forward to serving you!
UPDATE
We now are accepting Care Credit. Also we take your Flex Spending Cards. Don't lose your Money at the end of the year!
Office Hours
Monday: 10:00 am - 6:00 pm
Tuesday: 10:00 am - 6:00 pm
Thursday: 10:00 am - 6:00 pm
Friday: 10:00 am - 6:00 pm


* Call for Saturday and Holiday Hours
** See Contact Page for Appointment Hours as We Have Earlier and Later Times Other Than the Regular Office Hours. These are by Appointment Only. Just Another Way to Serve You Better!